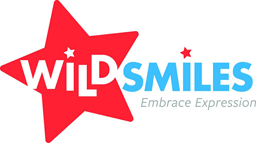 WildSmiles orthodontic treatment is a fun approach to aligning the smile. These braces are like traditional braces, but your child can customize them the way they want.
To add a little more flare to the braces, Dr. Skanchy Sr. and Dr. Skanchy Jr. offer a variety of different brackets that are used on the appliance. Those brackets can be shaped as footballs, stars, hearts, flowers, or diamonds. No matter which shape of brackets your child decides to use, the appliance will effectively and efficiently move your child's teeth in their proper position—why not let them have some fun while doing so?
This treatment is ideal for children ages 7-10 and operates the same way as traditional braces. Your child will have the appliance glued to the front surfaces of the teeth at the first appointment. Then, periodically, Dr. Skanchy Sr. and Dr. Skanchy Jr. will tighten the braces at routine adjustment appointments. The pressure applied will encourage the teeth to move to the right place. Your child should only be sore for a couple of days following the adjustment appointments. While they are sore, they can eat soft foods and take pain medication as necessary.
To learn more about WildSmiles in Riverton, Utah, or to find out if this is the right treatment for your child, please call South Hills Dental Specialists at 385-210-1111 and schedule an appointment. We also see patients from Herriman and Bluffdale and look forward to meeting your child and helping them achieve their pristine and healthy smile!